Genre: Contemporary, Romance, YA
Published on: July 25th, 2017 by Point
Pages: 352 (Kindle Edition)
I feel conflicted about this book. Maddie frustrates me while I find Seth adorable. Throughout the duration of reading, I repeatedly said these three words in my mind: Infuriating. Annoying. Frustrating.
Goodreads Synopsis
Maddie's not impulsive. She's all about hard work and planning ahead. But one night, on a whim, she buys a lottery ticket. And then, to her astonishment—
She wins!
In a flash, Maddie's life is unrecognizable. No more stressing about college scholarships. Suddenly, she's talking about renting a yacht. And being in the spotlight at school is fun…until rumors start flying, and random people ask her for loans. Now Maddie isn't sure who she can trust.
Except for Seth Nguyen, her funny, charming coworker at the local zoo. Seth doesn't seem aware of Maddie's big news. And, for some reason, she doesn't want to tell him. But what will happen if he learns her secret?
Typically, I'm more invested in a book when the first chapter captures my attention. But this book did a good job by putting enough flavor in the first few chapters that it got me reading all the way.
So Maddie wins the lottery, and now she gives away parts of her money to her parents and brother, and can I just say that it's funny how Maddie says something like, "I'm giving you one million dollars each…" Like it's a piece of cracker. And I find it really funny, honestly!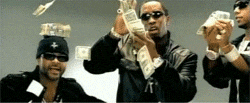 If ever I won the lottery, I would spend a million dollars on books. Of course! Then build a library. Or the other way around. But yeah! Those are the two things that I'm going to spend on and ahhh what a paradise it would be!
My selfish dreams aside, let's go back to my review.
I actually liked Maddie from the start. Then she won the lottery and I started getting annoyed at her. I could strangle her and scream, "What are you doing???" She irritates me. She frustrates me. She drives me insane with her money spending!!! GAAHHH! I have endlessly cringed and I could have thrown a pizza on her but I'd rather eat the pizza.
It was just ticking me off that she would throw her money everywhere. Well, maybe she got carried away by the excitement of winning a huge amount of cash that she got overwhelmed and started spending on almost anything without second thought. I mean, she did have second thoughts but to only put a reason why she should buy this and that. Barely putting any efforts on why she shouldn't buy this and that. Utterly frustrating!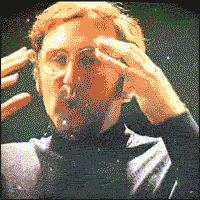 I had read 3/4 of the book and I wanted it to be over, wanting to DNF this book. But then I wanted Maddie to atone for what she did, to realize things that needs to be realized and this brings me a satisfaction.
Overall, I don't know if I should recommend this book because it was profoundly disturbing when I got halfway through. I leave the choice in your hands.